Kassandra peninsula and Hanioti village
Kassandra
A much-loved area for all its inhabitants due to each rich tradition, natural beauty, history and strong cultural identity. The magic of the nature and the purity of the landscape with its enchanting beaches combined with the green of the pine trees embracing harmoniously the crystal clear sea are only some of the distinctive features of the uniqueness of Kassandra peninsula. It is a small paradise in Greece just waiting to be discovered!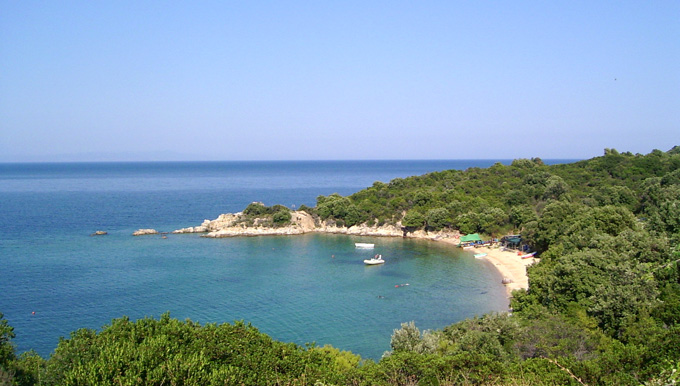 Hanioti village
Hanioti is the heart of the Municipality with all the administrative services one needs, excellent tourist facilities, dozens of beautiful cafeterias and restaurants as well as a variety of shops with the central square as a point of reference. The village has a well-organized beach, a fantastic park, beach bars and many alternative choices regarding nightlife.
Book Online
or Call +30 23740 51794
---
DON'T MISS
Mount "Athos"
T
he only place in Greece, which is totally devoted to praying and worshiping God and thus, it is called the Holy Mountain
.
Stagira and Aristotle's statue, where the great philosopher was born
.

Olynthos, the
archeological area with the Byzantine monuments
.
---
Why Chalkidiki
Lush landscapes and crystalline areas

• Shaped like Poseidon's trident, the three peninsulas suspend into the Aegean Sea

• Kassandra peninsula is famous for its white sandy pebbles
• Rich tradition, natural beauty, history and strong cultural identity
• Stagira and Aristotle's statue with famous Byzantine buildings
---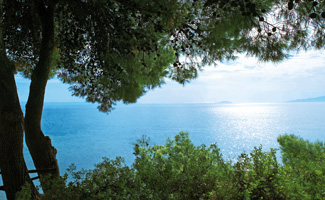 Magnificent beaches
A combination of the green pine trees that embrace harmoniously the crystal clear sea
---