Destination: Chalkidiki
Shaped like Poseidon's trident, the three peninsulas suspend
into the Aegean Sea. Kassandra, one of the three peninsulas
is famous for its white sandy beaches. Nearby on Mount Athos,
Greek and Russian monks have built, over the centuries, a unique community of orthodox monasteries that unites the two nations
.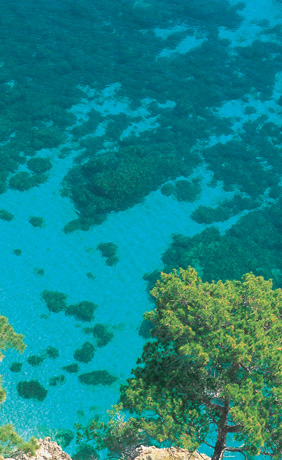 Hanioti is a small coastal resort on a long sandy beach overlooking an emerald sea, with plenty of tavernas and cafes. Kalithea, the main town on the Kassandra peninsula, has a wide choice of shops, banks, souvenir outlets, small markets and entertainment possibilities. Chalkidiki is one of the most verdant areas in Greece- pine trees and vineyards fill the air with their fragrances. A paradise for hiking and mountain biking. The seas are crystal clear, calm and shallow - and ideal combination for family enjoyment.
Book Online
or Call +30 23740 51794
---
DON'T MISS
Mount "Athos"
T
he only place in Greece, which is totally devoted to praying and worshiping God and thus, it is called the Holy Mountain
.
Stagira and Aristotle's statue, where the great philosopher was born
.

Olynthos, the
archeological area with the Byzantine monuments
.
---
Why Chalkidiki
Lush landscapes and crystalline areas

• Shaped like Poseidon's trident, the three peninsulas suspend into the Aegean Sea

• Kassandra peninsula is famous for its white sandy beaches
•
R
ich tradition, natural beauty, history and strong cultural identity
• Stagira and Aristotle's statue with famous Byzantine buildings
---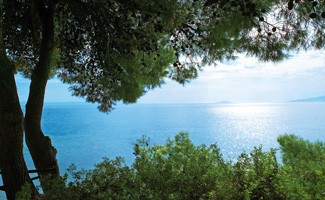 Magnificent beaches
A combination of the green pine trees that embrace harmoniously the crystal clear sea
---
Join us at our festivities and events in and around the hotel

Discounts for 2015 available NOW!

See our awards and recognitions